Holly Bryan, Violin Instructor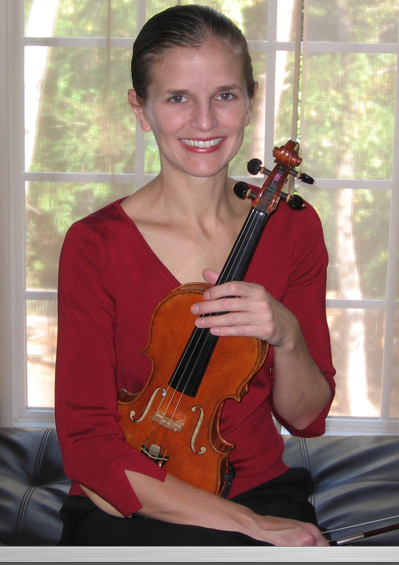 EDUCATION
Southern Adventist University, B.A.
Major-Music, Violin Emphasis
Minor-Chemistry
EXPERIENCE
Violin Training
1997-2007- David Arenz, Principal Second Violinist of the Atlanta Symphony Orchestra
1995-97- Mark Zelmanovich, Concertmaster of the Knoxville Symphony Orchestra
1994-95- Leroy Peterson, Professor of Violin at Pacific Union College
1993-94- Peter DeVries, Assistant Concertmaster of the Knoxville Symphony Orchestra
1990-93- Mary Robinson, Concertmaster of the Asheville Symphony
1988-90- Barbara Marable, 1st Violinist in Knoxville Symphony Orchestra
1987-88- Dr. Jim Marable, Violin Instructor of Knoxville, TN
1979-87- Various Suzuki Instructors at the Suzuki Institute
Violin Ensemble Experience
Atlanta Symphony Orchestra
Atlanta Ballet Orchestra
Atlanta Opera Orchestra
Columbus Symphony Orchestra
Gwinnett Philharmonic
Johns Creek Symphony Orchestra
Peachtree Pops Orchestra
Georgia Sinfonia
Atlanta Pops Orchestra
Asheville Symphony
Southern Adventist University Orchestra
Pacific Union College Orchestra and String Quartet
Knoxville Youth Orchestra
EMPLOYMENT
1997-present- North Georgia Strings Studio
2001-present- Columbus Symphony Orchestra
2008-present- Johns Creek Symphony Orchestra
1990-present- Various Contract Engagements
1998-2008- Gwinnett Philharmonic
1999-01- Perimeter Academy of the Arts Strings Teacher
1999-00- Suzuki Strings Studio
1998-99- Wesleyan School Violin Instruction
1996-97- Suzuki Method Violin Teacher in Collegedale, TN
David Bryan, Piano Instructor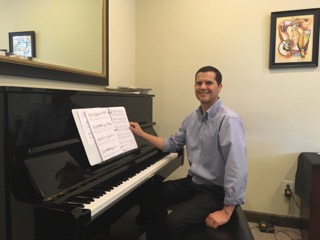 David has a B.A. in music from Southern University in Chattanooga, TN.  Most of his formal music training came under these five teachers:
1990-1995-Judy Glass, Professor of Music, Southern University
1990-1994-Marvin Robertson, Music Director, DieMiestersinger Male Chorus
Summer, 1991-Harold Vogel, Professor of Music, Bremen, Germany
1984-1990-Jean Valerio, Composer & Teacher;  M.A. graduate of Eastman School of Music
1977-1984-Susan Fehr, Teacher
David is currently music director at New Community Church in Roswell, GA where he regularly coaches vocalists and instrumentalists.  He has accompanied college choirs and directed children's choirs. Below is a brief summary of his music-related employment.
2003-present-Music Teacher
1997-present-Music Director, New Community Church; Roswell, GA
1999-present- Accompanist,  North Georgia Strings Studio
1995-1997-Children's Choir Director, Asheville-Pisgah Elementary School
1995-1997-Music Director, Asheville Church; Asheville, NC (400 members)
1990-1994- Accompanist,  DieMiestersinger Male Chorus (toured Canada, Israel, Jordan, Greece, United States)
1993-1995-Organist, Collegedale Church (2,000 members)
1986-1990-Organist, Asheville Church (400 members)
1986-present-Various contract engagements (i.e. weddings, Easter programs, Christmas concerts, Evensongs, substitute pianist/organist for churches, band concerts; award banquets)